I spent the last week with my business partner Shawn Cunningham in South Africa to discuss our continuous research work on systemic change, market development and innovation promotion. It was a week packed with a lot of thinking, discussion and occasional flicking through some of our favourite textbooks. Not much we enjoy more!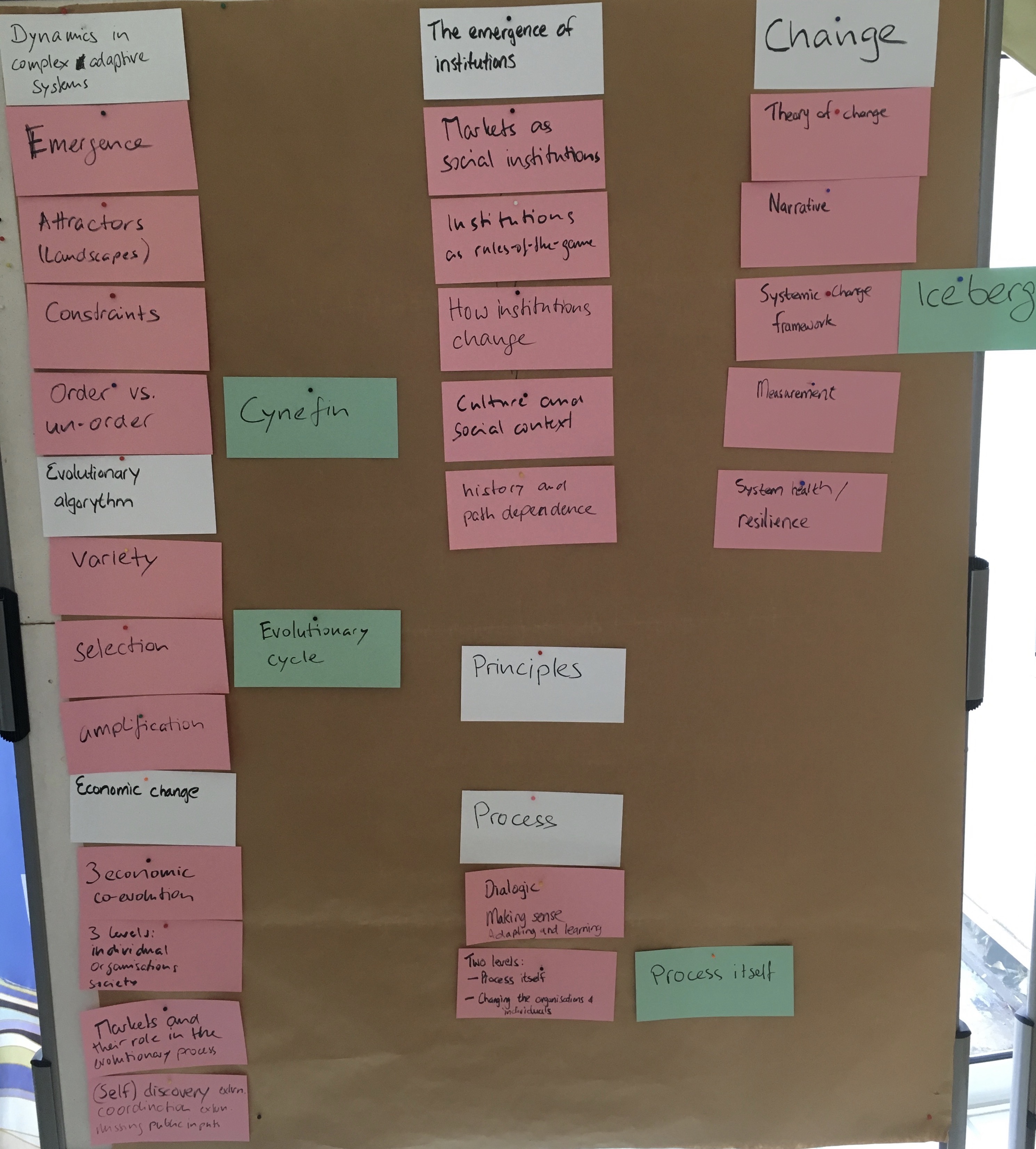 The starting point for our discussions was the feeling that we have reached a point where we can start pulling together a number of different threads in our work to create a more coherent body of knowledge for our practice and to share. Part of this work is the piece of research on systemic change we did during 2016, funded by DFID and SDC's BEAM Exchange. The result of this research was a long technical paper on systemic change and a proposed rethink of the concept from what it currently stands for in the market systems development community. We suggested that systemic change needs to be much more about building resilient systems with much greater long-term impact than about helping a select group of actors overcome a specific challenge.
Besides that particular piece of work, I have worked quite a bit on operationalising this understanding of systemic change and developing ideas on how to measure it. Shawn, in turn, has spent considerable time developing an extensive method and toolbox on innovation promotion (see here and here). Furthermore, he has reworked a tool to measure the effectiveness of organisations that aim to support the competitiveness of an economy (we call them meso organisations – an essential puzzle of the resilience piece).
Our aim this last week was to deconstruct these various pieces of work into more granular knowledge modules, which we will document and make publicly available. Using this as a knowledge repository, we will be able to combine and recombine the modules into new products and service offers. We are thinking about new publications, training materials or also generally improved guidance for economic development work.
The motivation to do that stems from the understanding that innovation happens when knowledge – both in terms of physical technologies and social technologies – is captured in modules that can be combined and recombined to develop novel solutions.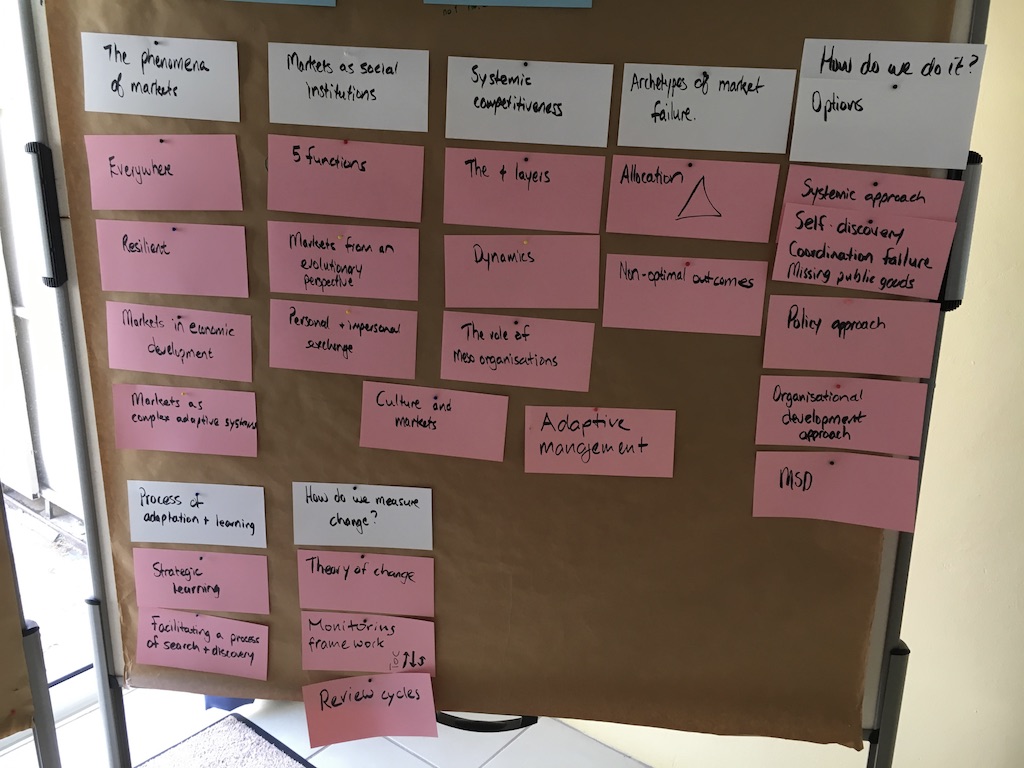 The pictures in this blog post show our initial attempt in our quest for modularisation. There is still considerable scope for improvement, particularly as this is a new way of working for us as well. We are currently redesigning our systemic-insight.com website, which will be relaunched as our main knowledge repository – as soon as we have a minimal viable amount of modules captured, hopefully some time early next year. I will definitely announce this on this blog.
If you are interested in this work, let us know. We are keen to build a community around it. At the same time, we are also looking at organisations that find value in this work and are ready to fund some of it. So far, a big part of our research work is self-funded.
Besides our discussion about the knowledge repository, we have also had a number of interesting meetings, discussed the relaunch of the mesopartner.com website, and generally enjoyed each other's company during a beautiful late spring week in Pretoria.